Reset Night
Wednesday, August 17, 2022, 5:00 PM - 8:30 PM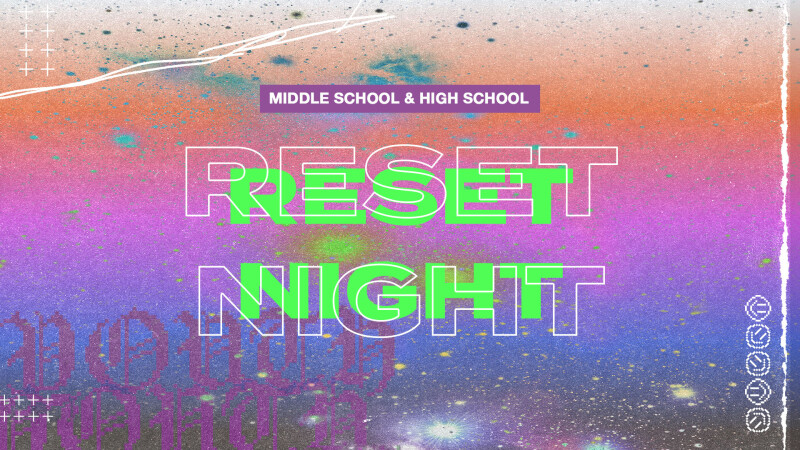 Middle and High School students are invited to the best back to school event of the year!
There will be amazing worship, games, giveaways, food, slushees, an amazing message, a SILENT DISCO, and a GLOW IN THE DARK FOAM PARTY! Doors will open at 5:30pm and service will start at 6:30 with the event ending at 8:00pm!
Admission is free but registration is required!