Military Care Packages
Sunday, September 25, 2022 - Sunday, October 23, 2022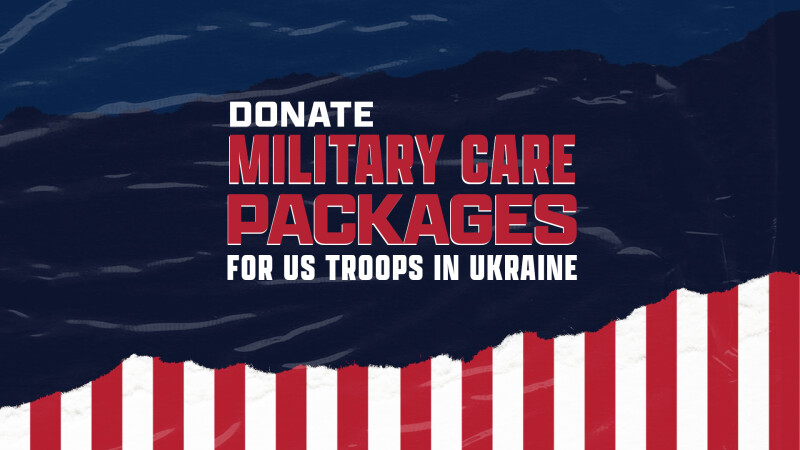 COF's Senior Strong is partnering with Operation Lone Star and Back The Blue LE MC to collect donations and create 100 care packages for US Troops stationed in a remote part of eastern Ukraine. The donation drive will last from 9/25 to 10/23.
We will host a booth in the lobby to collect donations, a list of requested items can be found below.
Requested Items To Donate:
Keep appropriate items small (travel-size or sample size) so it can fit in a pocket. Please note that homemade food items can not be sent due to military regulations. Single-serving and easy to open food items are best (as can openers and electricity are not always available).
Personal-Care Items
Sunblock, Aloe Vera
Throat Lozenges / Cough Drops
Eye Drops (to relieve irritation from blowing sand)
Blistex, Chapstick, Vaseline, Carmex
Aspirin, Motrin, Tvlenol, Pain Relievers
Saline spray/drops for sensitive nasal passages
Bandaids / Ace Bandages
Nail clippers / Nail files
Lotrimin AF for athletes foot (tube of ointment or cream)
Foot Powder (that has ingredients to fight athletes foot)
Moleskin (for pads on sore feet)
Small travel-size pillow (to replace old pillow or he may not have one)
Masks, Gloves, Thermal Wear
Instant Hand/Toe Warmers
Blankets (Twin size, Thermal)
Boot Liners/Insoles
Socks, Socks! (Cotton, Boot cut) [Black or white for out in the field.] [Green - try Military Surplus Stores]
Disposable Razors
Deodorant
Anti-Bacterial Soap, Hand Sanitizer
Shampoo
Hand Lotion (Unscented)-Lubriderm
Fun Stuff
Current Magazines (Field N Stream, Body Building, Etc.)
Frisbee, Nerf Footballs, Hacky Sack, Slinky
Decks of cards
Hand-held games
CD's / DVD's
Single-Use Cameras
Flags (Texas, American, etc.)
Thermal travel mugs
Phone Cards (Intl. AT&T)
X-Box/Playstation Games
Batteries (AA, AAA)
Books, Books On Tape
Non-Perishable Food Items
Coffee. hot cocoa mix, coffee mixes, tea
Pre-sweetened Lemonade, Koolade, Tang, Gatorade,and Crystal Light
Nuts, sunflower seeds, peanuts, trail mix
Power bars, protein bars, nutritional bars
Beef jerky, beef summer sausage (non-perishable; labeled USDA Beef)
Small bags of snacks or individually wrapped snacks
Pop Tarts, cereal bars, "milk & cereal" bars, granola bars
Cookies, Candy, candy bars (chocolate will melt)
Tortilla style chips and canned nacho cheese dip
Jalepeno velveeta and crackers
Tuna in water (pouches); tuna lunch kits
Sweetener, sugar, Coffee Creamer
Gum, Lifesavers, Mints (blister pack)
Dried fruit, pop top canned fruit
Canned dips
Bagged Chips
Canned Sardines
Pop top cans of Ravioli
Ragu Express; canned Chicken
Condiments; Seasoning salts
Crackers and Easy Cheese, Triscuits
Slim Jims