COFkids 4x4 Volunteers
Every Sunday from 11/19/2023 to 01/28/2024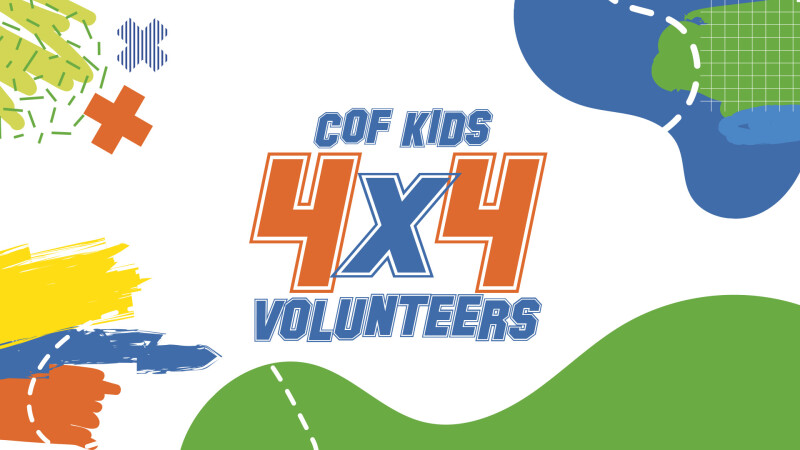 Join us in 2024 for our 4x4 Challenge! Because we all love a challenge right?
To complete the challenge simply volunteer in COFkids one weekend a month for four months (February through April 2024) Or if you an adrenaline junky jump into four weekends in a row! Our goal is let our people see what happens behind the curtain and watch how the faith of these kids grow like wildfire.
Once you register a team member will reach out to you and walk you through our background check process and schedule you for the weekends you want to volunteer.