Christmas Eve Services
Friday, December 23, 2022, 6:00 PM - 8:00 PM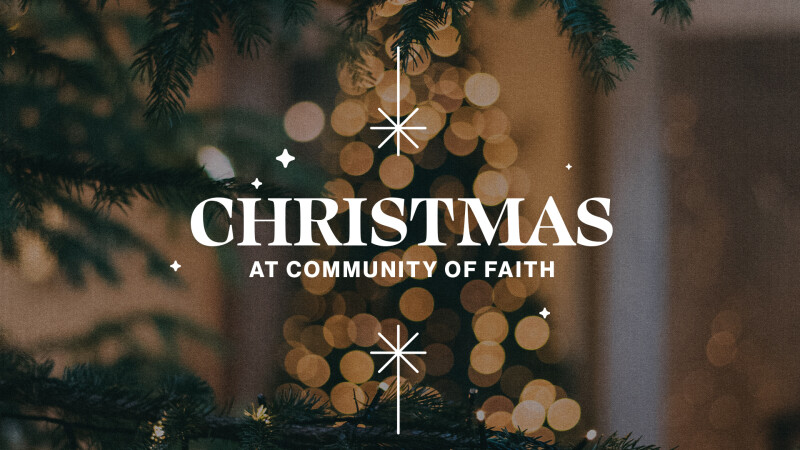 Friday, December 23 at 6pm
Saturday, December 24 at 2pm, 4pm, 6pm
Join us for an unforgettable, family Christmas at Community of Faith!
• Convenient service times
• Family photos
• Hot cocoa and sweets
• "Silent Night" by candlelight
• Inspiring music and message

Come early to get some sweet treats and a good seat!
Infants-preschool areas will be open during all services.